Features:
The Empava Whirlpool tub completes 7 adjustable water jets, 2 jets in the lumbar region, 2 jets in the body region on each side, 1 jet in the foot region. 

Relax and wind down in your Pure-Scape luxurious Whirlpool tub by Empava, featuring 100% glossy white acrylic and a contemporary stand-alone design that complements any bathroom décor.

The ergonomic control knobs are designed for simplicity and ease. The generous 59" length gives plenty of room to stretch and relax. The 17.72" soaking depth allows the average adult bather to submerge in water up to their shoulders, which creates a relaxing feel for extended soaks.

Along with the left drain, faucet, knobs, showerhead, and jets,1 black headrest on the right, the Empava Whirlpool tub accessories are pre-drilled and pre-installed for a convenient and easy installation process.
With 7 adjustable water jets, the Empava Massage Whirlpool Bathtub delivers a relaxing and rejuvenating hydro massage specifically targeted to your lumbar, legs, and feet to promote blood circulation and to the back for total body relaxation. The Empava Freestanding tub allows for total immersion, affording the best conditions to fully appreciate the unparalleled whirlpool experience.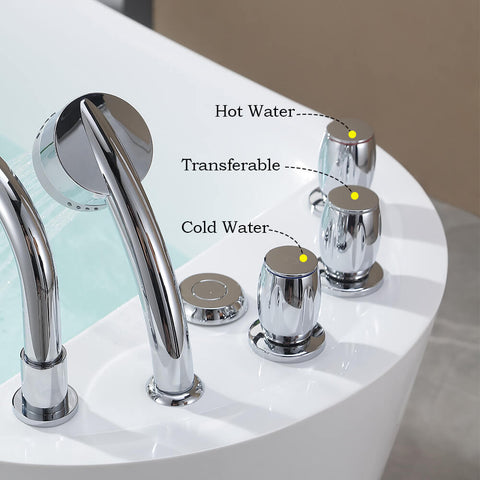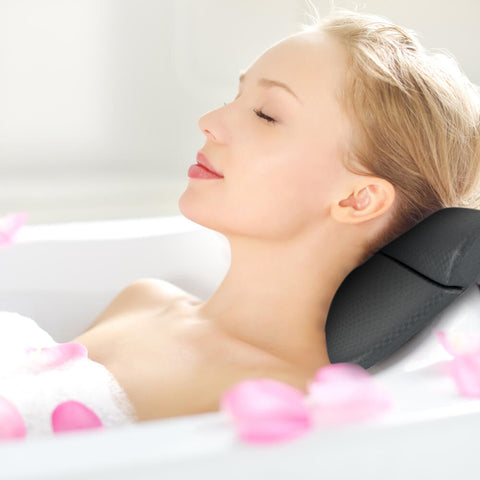 Specifications:
Warranty

3 years, on limited parts that cover tub feet, drain, overflow, knobs, jets, headrest, and any leaks on the body.

Motor

UL Certified Motor

Outer Dimensions

59.06 in. L x 29.53 in. W x 29.53 in. H

Bathtub Capacity

50 Gallons

Pre-drilled & Pre-installed

Center Drain, Faucet, Knobs, Showerhead, Water Inlet, Two Black Headrests, and Jets

Soaking Depth

17.72 inches
 W

ater Pump

0.75HP Water Pump