First Impression on Empava
Based in California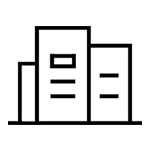 We have our own factory

200 members
Learn More About Empava
We Are Powered By Innovation And Diversity
Started In 2015, Empava Appliances has been growing each year and never stop its steps toward our final goal, globalization. Now we are a corporation of 200 members and focusing on the American market. For years, we are powered by a foundation of innovation and diversity, which drives the whole team's enthusiasm and motivation to design and develop quality products that meet people's expectations.
We take control of the process from producing to shipping
Having our own factory and warehouse closely connected to our office, we are able to put the whole process from producing to shipping under our control, with no third party getting involved so that our service team can respond to customers' requests and solve problems more quickly before and after the sale.
Our Exhibition Gallery
Empava has built exhibition halls, with the purpose to put our products closer to people. Customers can come and visit our kitchen appliances and have a real experience before buying from our online store
Why Empava's Prices Are Friendly?
We Offer a no-dealer price, aiming to give the customer much more benefits, which means although our product is price friendly, we never sacrifice the quality of our products to earn a competitive position in the market.