By Empava Appliances
Designing the Ultimate Home Bar for Entertaining
Date:September 20, 2023
A well-appointed home bar is the perfect place to relax and entertain. With smart layout, high-end furnishings, and special touches, you can create a signature bar area tailored to your space and style. Use these tips to design your dream entertaining oasis complete with essentials like a dual zone wine fridge.

Pick the Optimal Location
When selecting a space for your home bar, keep these factors in mind:

Room Dimensions – Make sure you have adequate square footage for seating, appliances, and furnishings. At least 8-10 feet square is ideal.
Foot Traffic Flow – Situate your bar in an accessible spot that doesn't disrupt main household pathways and transitions. Near the family room or kitchen is optimal.
Plumbing Access – Having your bar area near existing plumbing and drains simplifies installing sinks, ice machines and other water-based appliances.
Ambiance – Capture pleasing elements like views, fireplaces or soft accent lighting to set a relaxing bar atmosphere.
Noise Containment – For a separate bar room, use soundproofing materials so noise doesn't carry throughout the home.
Once you select the perfect bar location based on size, layout, vibe and privacy, it's time to focus on outfitting the space.

Outfit with High-End Bar Furnishings

Invest in quality furnishings to give your home bar an elegant, welcoming feel:

Bar Counter – Install a substantial 3-4 foot wide bar counter or island with comfortable padded bar stools for seating. Custom built-in cabinetry also works beautifully.
Sinks – Include at least one main bar sink plus a secondary prep sink to conveniently craft cocktails and clean up.
Refrigeration – An undercounter refrigerator provides easy access to chilled mixers, garnishes and cocktail components.
Dual Zone Wine Fridge – Display prized wine collections in a dual temperature wine fridge set to ideal serving temps for both reds and whites.
Ice Machine – An undercounter or standalone ice maker ensures you never run out of fresh ice for cocktails.
Glassware – Fully stock cabinets with an array of glassware like pilsners, wine glasses, martini and highball mixes.

Outfit with Bar Essentials
Beyond key furnishings, ensure your home bar has these cocktail-crafting essentials:

Cocktail Station – Designate counter space for hosting a mixer and tool station for assembling drinks.
Beer Tap – Install a kegerator beer tap system to pour fresh draft brews right from the bar.
Wine Service – Mount a lever-style corkscrew and wine stopper to provide self-service bottle service.
Back Bar Display – Illuminated shelving and glassware racks nicely show off your top-shelf liquor collections.
Cocktail Tools – Display often-used bartender tools like shakers, strainers, and jiggers for easy access.
Ice Bucket – Use a stainless steel ice bucket filled with fresh cubes from your ice maker. Include tongs.
Napkins & Coasters – Have plenty of napkins and drink coasters on hand to handle spills and drips.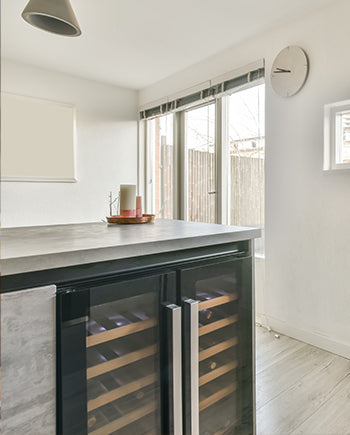 Make it Personal with Stylistic Touches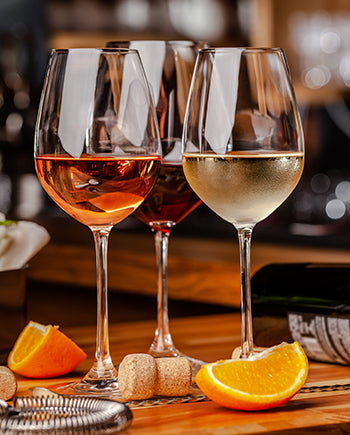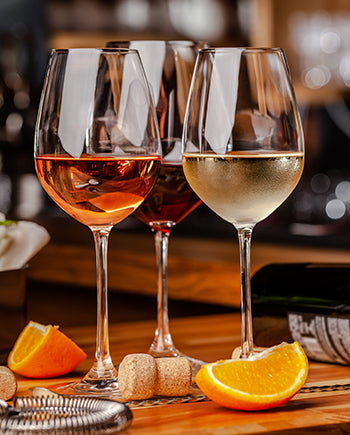 Elevate your home bar area with unique décor that reflects your personal tastes:

Conversation Sparking Décor – Incorporate fun accents like nostalgic signs or license plates to ignite chatter amongst guests.
Mood Lighting – Use dimmable overhead pendant lights and accent lighting around shelves to set a sophisticated bar vibe.
Sound System – Provide background music with mounted speakers tied into your central home audio system.
Luxe Seating – Include plush padded barstools and lounge chairs so guests can settle in comfortably.
Custom Details – Add special touches like monogrammed napkins, family photos, meaningful art and collected memorabilia.
Thematic Style – If you have a beloved era or cocktail, decorate your bar to match the theme. Go vintage or tropical!
Curate Top-Shelf Drinkware and Beverages
A well-equipped home bar features an array of glassware, tools and premium liquors:
Cocktail Glassware – Stock an array of shapes like martini, coupe and Old Fashioned glasses. Craft Beer Glassware – Have styles on hand like pilsners, tulips, and snifters to match any brew. Wine Glass Styles – Display various shapes for red, white, sparkling and dessert wine varieties. Mixology Tools – Equip your bar with jiggers, strainers, muddlers, shakers, stir sticks and other essential bartender tools. Glass Chiller – Use a tabletop chiller filled with ice to gently cool spirits without diluting flavors. Bitters & Mixers – Include an array of cocktail bitters, sodas, juices and garnishes to craft balance drinks. Top Shelf Liquor – Stock your bar with a range of clear, brown and flavored liquors, wines and liqueurs. Local Beverages – Feature craft beers and wines from breweries and vineyards in your region.
With the right layout, high-end fixtures, appliances like a dual zone wine fridge, personalized décor, glassware, and beverage selection your home bar becomes the ultimate oasis. Mix, mingle and unwind in style!
Choosing a selection results in a full page refresh.
Quick view
[split_t4nt][split_t4nt][split_t4nt][split_t4nt]