When it comes to picking a cooking range, slide-in and drop-in are two options that appear to be similar but have different design features and installation needs. 
Consumers prefer freestanding ranges for a variety of reasons, but a slide-in or drop-in type is a good alternative for those who want a more customized kitchen design. Because the range merges pretty easily with the base cabinets, either of these two layouts will offer the kitchen a more streamlined aesthetic. Because they don't have control knobs on the back of the oven, they both allow you to show off your backsplash.
In this article, I will help you figure out the major differences among these three types of ranges.
What is a freestanding range?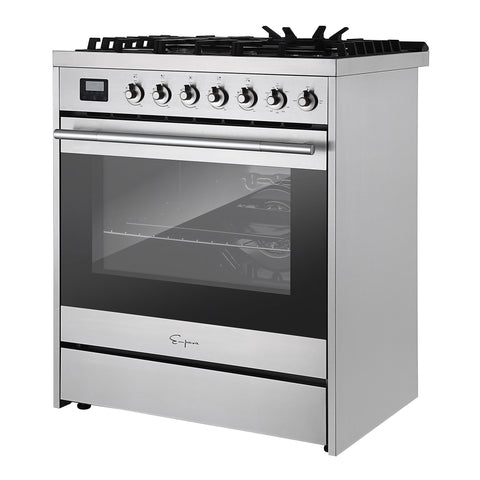 A freestanding range is generally what comes to mind when you think of a normal range. Most kitchens have freestanding ranges with a cooktop surface and one or two ovens below. Gas, electric, or dual-fuel ranges with a control panel for both the cooktop and the oven are available.
Backguards on freestanding ranges protect the wall behind the range from spills and splashes in addition to sheltering the controls.
Freestanding ranges have completed sides and can be put between cabinets or on their own, making them a versatile option for most kitchens. Freestanding stoves, on the other hand, may not be the greatest choice for kitchen islands.
What is a slide-in range?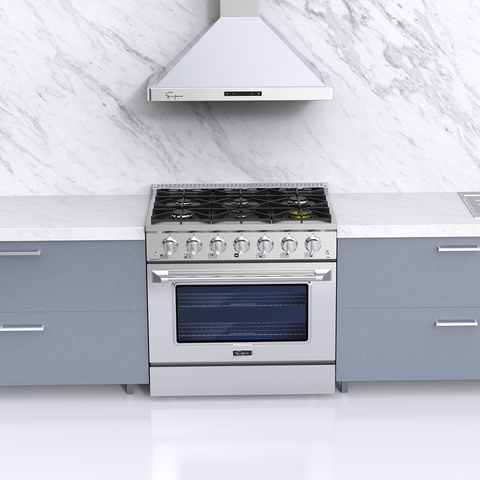 Installation is the primary distinction between freestanding and slide-in ranges. While freestanding ranges can be fitted between cabinets or stand alone, slide-in ranges are meant to sit between cabinets for a seamless aesthetic. Slide-in ranges have unfinished sides as a result, making them unsuitable for standalone installation.
The controls for slide-in ranges are normally positioned on the top or front of the appliance, which is a different configuration. Because slide-in ranges lack a backguard, many homeowners choose to lay tile behind the range if it is installed against a wall.
Slide-in ranges are popular for kitchen remodels and installation in kitchen islands because of their elegant appearance. The range's overhanging edges also prevent food and liquids from pouring into gaps between the cooktop and the counter, making cleanup a breeze.
What is a Drop-in Range?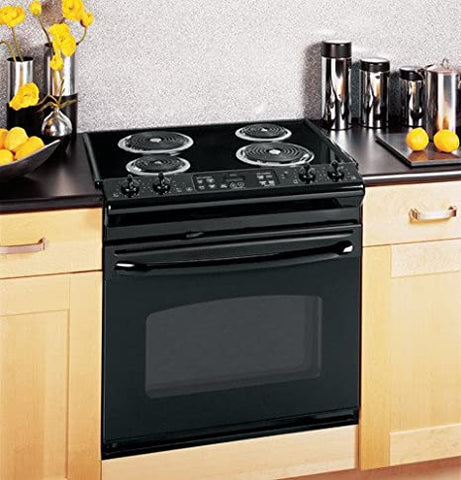 A drop-in range is one that is designed to fit into custom cabinetry. Drop-in ranges, which are commonly found on islands, are flanked by cabinets and sit above matching woodwork or cabinetry. Drop-in ranges have a sleek, built-in appearance. If you have little children, the control panel is frequently situated on the front of the range, which might be a safety risk. Drop-in ranges are the most expensive ranges since they require custom cabinetry and installation.
Drop-in cooktops are available in addition to drop-in ranges. Cooktops feature burners but no oven, so you'll need space in your kitchen for a built-in oven (or two).
If you just want to replace an existing range, a freestanding range is the way to go. If you're planning a kitchen remodel, now is a good time to consider a custom built-in cooktop. With so many alternatives, you're likely to discover something that meets your requirements.
Slide-In vs Drop-In Range: Major Differences
Slide-in types commonly have a built-in bottom drawer for storing cookware below the oven chamber. Because drop-in ranges lack a cookware drawer, you'll need to store your pots and pans in another cabinet or drawer. It is not always possible to convert the base of a drop-in range cabinet into a storage compartment.
Drop-in cooktops, on the other hand, are typically found on kitchen islands and enclosed by cabinets for a genuinely unique, built-in effect. An oven is not included with a drop-in cooktop.
| | |
| --- | --- |
| Slide-In Cooking Ranges | Drop-In Cooking Ranges |
| Integrated appearance | Integrated appearance |
| Storage drawer on bottom | No storage drawer on bottom |
| Installation requires two base cabinets | Installation requires custom cabinetry |
| Can be budget-friendly | Can be more costly |
Why Is a Slide-In Stove Better Than a Drop-In Range?
Drop-in stovetops are an appliance that fits in, rather than next to, the kitchen cabinetry, and blends in seamlessly with countertop and cabinetry designs.
By fitting into the cabinets and countertop, slide-in stoves improve the appearance of freestanding stove units in a kitchen.
The stovetop slips snuggly into the countertop, giving it the appearance of a drop-in stovetop.
While the cooktop tops of both units are comparable, the additional oven space beneath is a primary reason why a homeowner would choose a slide-in over a drop-in.
When a kitchen has plenty of storage, extra oven space takes precedence over extra cabinet space.
How to Replace Your Drop-In Stove To Slide-In?
Remove the Drop-In Stove Top
Turn off the electricity, unplug the lines, and loosen the brackets beneath the counter. These brackets hold the device to the countertop, keeping it in place and preventing it from shifting or vibrating while in operation. Remove the device from the countertop's cut-out hole and set it aside. Instead of ending up in a landfill, try reselling or giving it away if it is still in good working order. 
Take the Measurements
Measure the countertop's cut-out aperture. The width measurement is crucial since it defines the size of slide-in unit that will fit in the space. Hopefully, you'll be able to find one that fits with minimal to no countertop cuts.
Find the Right Slide-In Unit
Take the dimensions to choose a slide-in unit that fits the width of the cut-out on the drop-in stove top. Locate the size first, then choose the style. Stick with a little wider unit rather than a slightly smaller one unless the drop-in and slide-in sizes are standard to both kinds, making it easy to identify the right-sized unit. A smaller device, like a normal stove-oven combination unit, defeats the benefit of the slide-in approach by leaving gaps on the edges of the unit.
Make the Cuts and Adjustments
After deciding on a slide-in stove, the following step is to cut away the countertop and cabinetry beneath it in order to adapt the unit. A homeowner proficient with a saw and accurate, clean cuts can attempt to make cuts in butcher-block, wood, and laminate surfaces.
Hire a professional to come in and cut these and all other types of countertops, including granite, concrete, and tile. Have the slide-in stove handy so he can take precise measurements on the spot and cut the countertop to fit perfectly the first time.
Cut the Cabinetry
Another operation to accomplish is cutting the cabinets to suit the slide-in unit and refacing it where cabinet draws or doors originally existed. Hire a professional cabinetry fabricator to make the cabinetry look like it was always that way, or do it yourself if you have the tools and knowledge to make the vertical cuts and seal up the cabinetry.